This tv series of 30 (!) episodes started in the fall of '65, maken it the fust tv drama seroys with a self-reliant, liberated wooman in the lead action role. 
Honey (Anne Francis) is a private eye. Spy angles mek 'er the fust female James Bond complete with spy weapon-gimmix (includen a garter-belt gas mask!) 
If yoo miskin into handsum Bryll-cremed gigalos an' hot bikini chicks with beehives, this is fer yaouw. 
Or...I cud be purposely lyen (alla Mr Wallace) an' recommenden yaouw perfect cack just ter get yaouw ter waste yaw toyme an' wodja. You never knoo.
The'er allways der risk.
Yaouw havta fink: would he type dis much if he were lyen?

13 Inch Barlow

Full Member




Posts

: 1266


Join date

: 2016-08-30



Honey Wilder.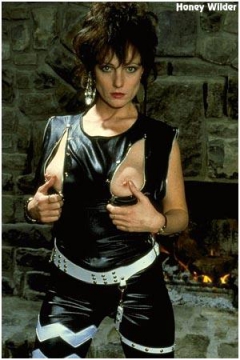 I likes her ! 
 Will she marry me ?
 And let me do her bum hole ?
 Ask her for me ,Tipps lad.  

Engine

BIGGUS DICKUS




Posts

: 4863


Join date

: 2012-10-24



From the 80's Mr. Engine.

Real hottie the perfect MILF

---
Permissions in this forum:
You
cannot
reply to topics in this forum